Holiday Artist Studio Tour 2023
Saturday, December 2, 2023
The 7th Annual MAC Holiday Artist Studio Tour features the work of seven local artists whose creations include ceramics, painting, and photography. The self-guided tour format allows you to visit the artists in any order and to linger or stop for a break along the way.
Tour 11 am-5 pm. Visit artists in their studios - see where they create and how they work. Art available for sale (100% of the proceeds go directly to the artists.)
Reception 5-7 pm. End your day at the MAC to mingle with the artists, enjoy live music from Ron Kieper Jazz, wine and beer for purchase, and a drawing for a painting by Victoria Brace or an introductory ceramics lesson with Chris Kelsey.
$20 tour and reception
$15 tour only
Online ticket sales end at 4 pm on Friday, December 1.
On Saturday, December 2, purchase tickets in person at any of these locations:
The MAC
2316 W First Avenue, Spokane, 99201
Studio of Bill and Kathy Kostelec
1123 S Cherry St, Spokane, 99204
Studio of Gordon Wilson
11814 N Anna J Drive, Spokane, 99218
Support provided by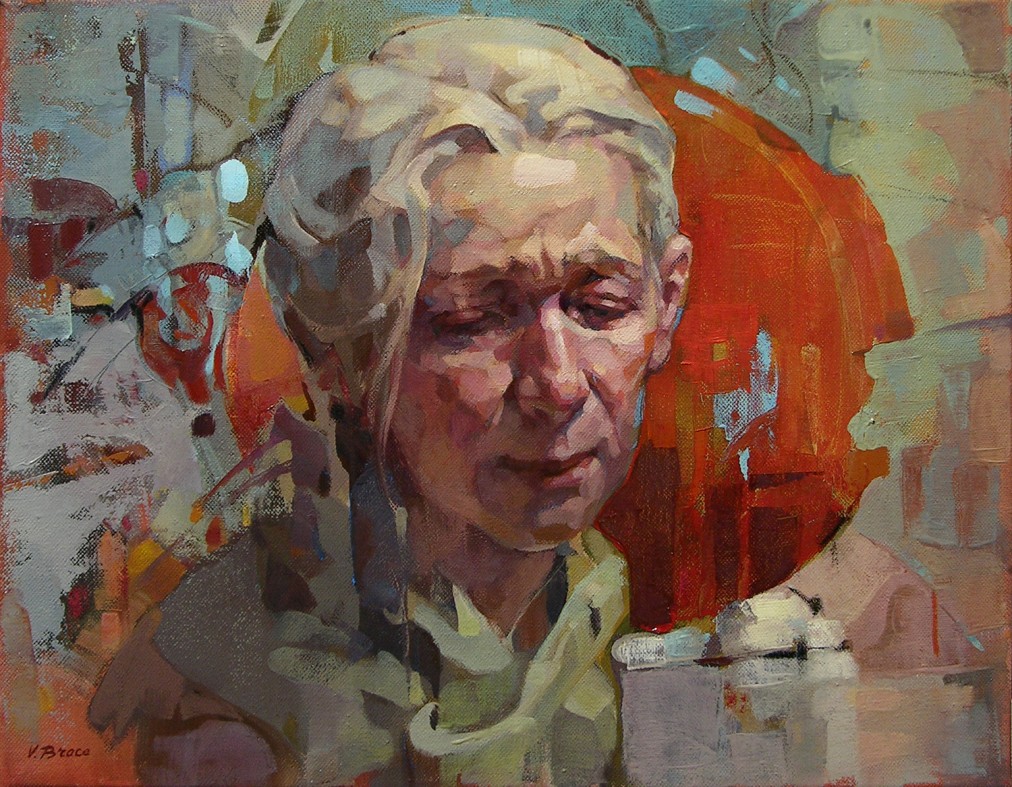 Victoria Brace
Painting
Spokane artist Victoria Brace was born and raised in Russia, where she graduated from the Moscow College of Art with a BFA in painting and art education. Her work can be found in private collections across Russia, Western Europe, and the United States. She relocated to the U.S. in the 1990s and worked as a computer graphics artist at Cyan Worlds. She's also been painting and showing her works in the region. Since retiring from CG, she paints full-time. She doesn't limit herself to any one subject, painting local landscapes and cityscapes, figurative and still life works.
I start a painting with a visual story in mind. It's mostly the mood, the movement, the play of colors and shapes that I want to capture on canvas. Memories, observations, thoughts, and experiences combine in my mind, and the images form. Most of my paintings are layers of images, where things get added or painted out. It is not a set straightforward process, but improvising all the time, and everything can change drastically until the very last brush stroke.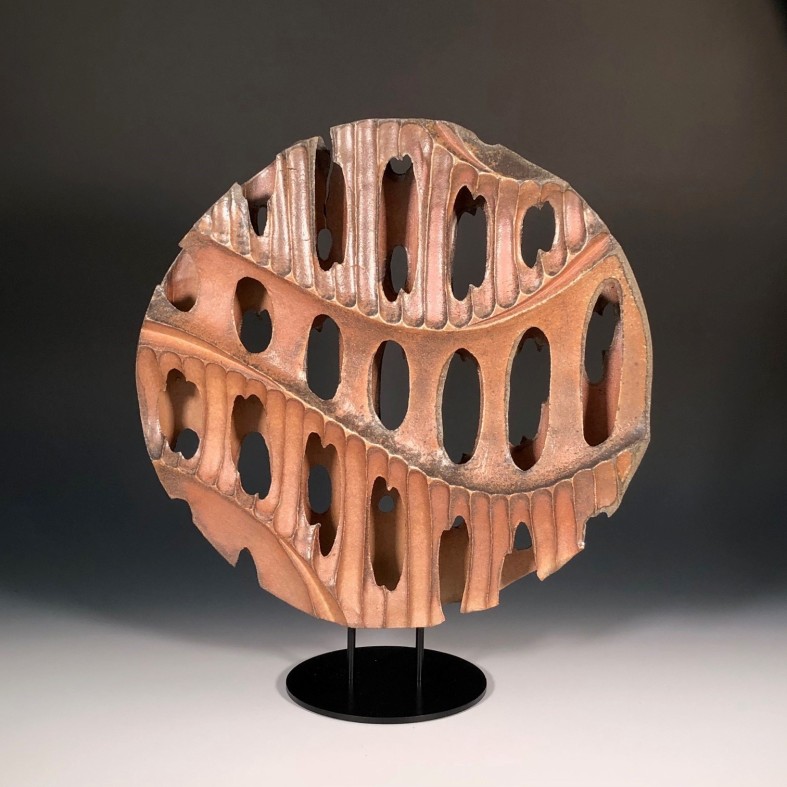 Chris Kelsey
Ceramics
Chris Kelsey was raised in the Big Sky state where he played drums in rock and country music bands after high school. He earned a Bachelor of Arts degree from Montana State University, Billings in 1997, where he studied photography and sculpture. While there he also studied ceramics with Marcia Selsor. Clay has been his primary medium since then. He has lived in Spokane since 2001. In 2008, Chris opened Trackside Studio with a fellow clay artist as their studio and gallery space.
"My recent work is about change. I use geometric forms and the suggestion of geologic forces to portray the constant change in our world, society, and relationships. I create compositions that appear to be shifting or unstable, expressions of how tenuous our world can be. The proximity and connections among the forms create a dialogue that is open to interpretation.
I'm a clay artist making sculptural work as well as functional pottery. I fire much of my work in the wood fired kiln I built a few years back. Firing this way is a great way to connect with other ceramists as it takes a crew four days of round the clock stoking to fire this way. The wood ash and atmosphere in the kiln creates surfaces unique to each firing.
My functional ceramic work focuses on form and simple design that highlights that form. I leave some open space on the surface of the pots for the wood firing or soda firing process to leave its mark.
Whether sculptural or functional, my work consists of clean lines, subtle curves, and crisp edges. I often rely on the firing process to give the work more surface information through visual texture."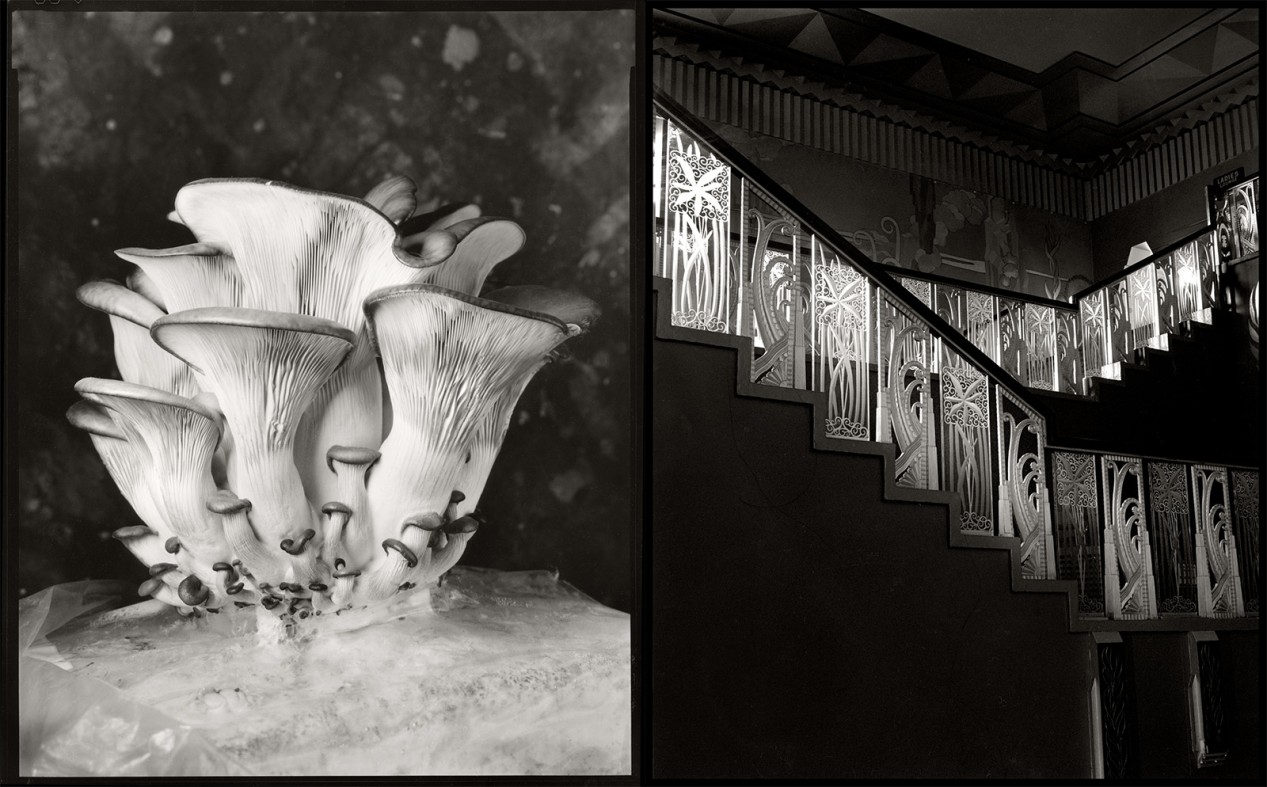 Kathy and Bill Kostelec
Photography
Bill and Kathy Kostelec are fine art photographers specializing in black and white film and traditional silver gelatin printing processes. They are recipients of numerous awards and honors including a Spokane Arts SAGA grant, a free private workshop with Alan Ross (assistant of Ansel Adams), and three time Artfest award winners. They enlarge 35mm up to 8x10 negatives in their darkroom, and also print using cyanotype and platinum/palladium alternative processes.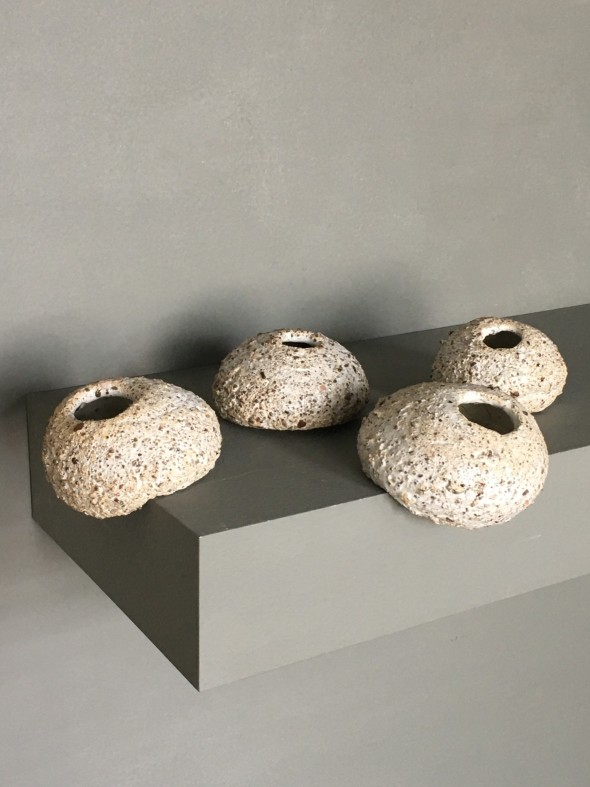 Mark Moore
Pottery and Ceramics
Mark Moore is a Spokane, WA potter and sculptor. Growing up in Eastern Oregon, Moore has always been drawn to open spaces, landscapes, and the elements of earth and sky. He graduated from Gonzaga University, worked with homeless and at-risk youth, then became increasingly immersed in ceramic arts. After working and teaching at North Star Ceramic Center, Mark became a partner and co-owner of Trackside Studio. He continues to explore the mountains and rivers of the West; finding inspiration through presence and adventure in wild places.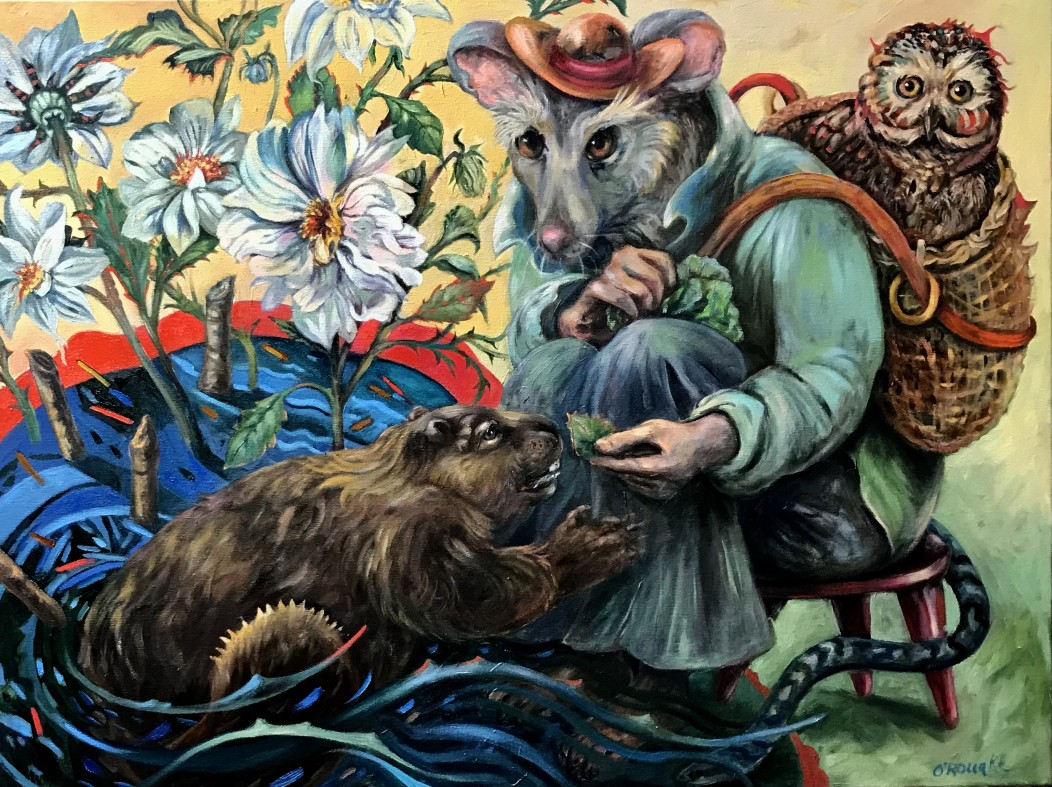 Kay O'Rourke
Painting and Assemblage
"My works speak to the moments of my and our times. Our world is filled with stress, disease, great political division, and a changing climate. I am a narrative realist, incorporating what I am experiencing day-to-day into a story. I try to see hope, humor, and goodness in our world and hope my painted stories do that. I love using animals and birds to stand in for their human counterparts. They bring in the current mythology and folk tales of our times. They also make access easier for those who want their truths more gentle. They remain always the 'paw prints' of my life journey."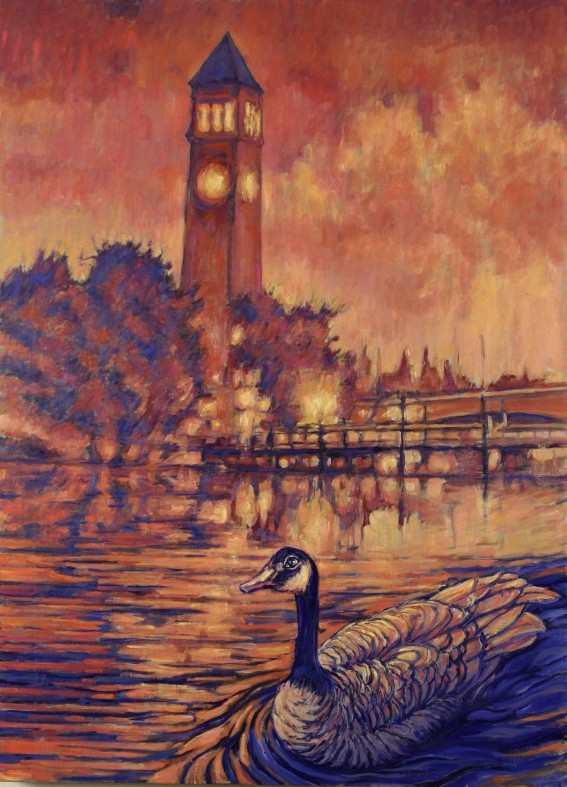 Gordon Wilson
Painting
Gordon Wilson is professor of art at Whitworth University where he teaches painting, drawing, and figure drawing. He exhibits in local, regional, and national juried and invitational shows. For more than twenty years, plein air paintings have dominated his work. However, animals, people, and combinations of both have also populated canvases and drawings. In recent years, Wilson's work has been shown locally at the Art Spirit Gallery and the Marmot Art Space in Kendall Yards.
Imagery for paintings comes from personal experience. Summers are often spent painting on location, primarily in Europe. The painting experience is an attempt to understand the uniqueness of place and the relationship of inhabitants to that specific environment. The paintings are an expression of personal response to these environments, including interaction with inhabitants observed briefly or in extended relationship, often over many years. The interplay of history is often present--a scene may include Medieval structures near contemporary buildings and people.